Continuing to ride the powerful wave of energy from last month's Encuentro, SFAers committed to stand with farmworkers to "school" the final fast food holdout on all the ways it's failing to take responsibility for the human rights of farmworkers in its supply chain. They've not only followed through on their commitment, but made the call to the entire CIW ally network to join in as well. Reports have been rolling in, and we've compiled some to share the various lessons for improvement given to Wendy's throughout the week.
First up, student leaders at the University of Florida, members of CHISPAS, UF Dream Defenders, Radical Student Alliance and others, were one of the first schools to kick off the week by launching their #SwipeLeftOnWendys campaign with an art party to create buttons and flyers to distribute around campus. With a Wendy's restaurant on campus, they're more determined than ever to spread the word around SFA's national student boycott and to get their administration to #BootTheBraids. They topped off the week of actions with a Food Chains screening and solidarity discussion with CIW's Nely Rodriguez.
And just south of the Gator Nation, the YAYA's of Orlando, students from the University of Central Florida, members of the Unitarian Universalist Church, and other community members took this epic selfie shortly after wrapping up a 30-person strong action at a Wendy's on University Ave.
Gaining more momentum than ever before, the national student boycott against Wendy's made its way to Georgetown University, as dozens of students signed pledges to stand in solidarity with farmworkers and no longer purchase from Wendy's restaurants.
There's also no doubt that Buckeyes at the Ohio State University did their part by putting together a march from the Wendy's on campus to a new location that opened across the street from the University. The OSU SFA chapter prepared by making a life-size Wendy's report card that unfortunately for Wendy's resulted in straight F's in the subjects of Fair Wages, Dignity in the Fields, and Justice for Farmworkers.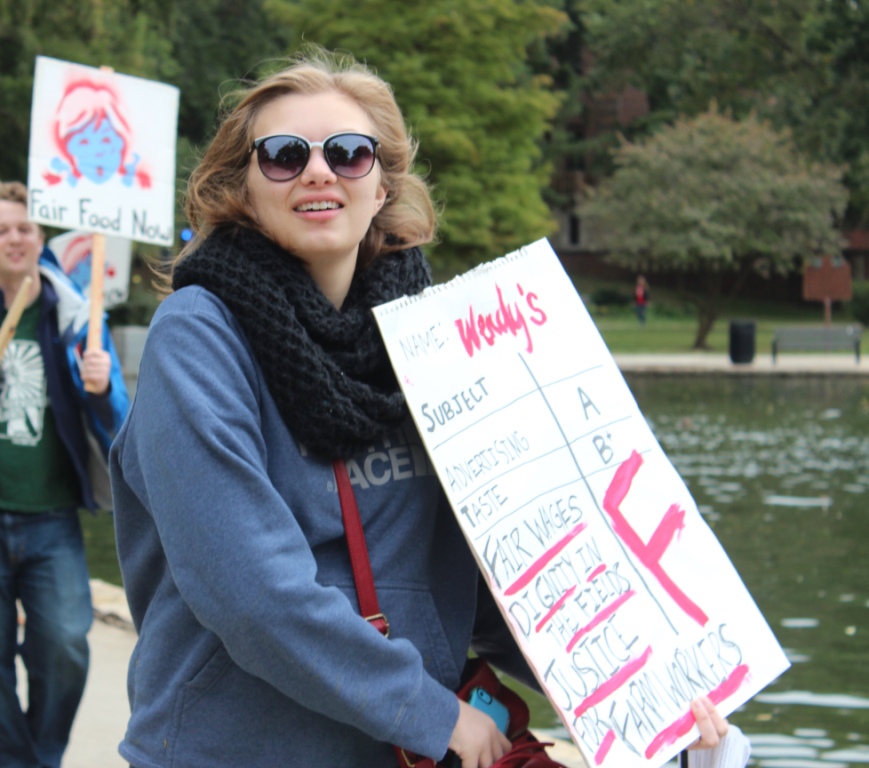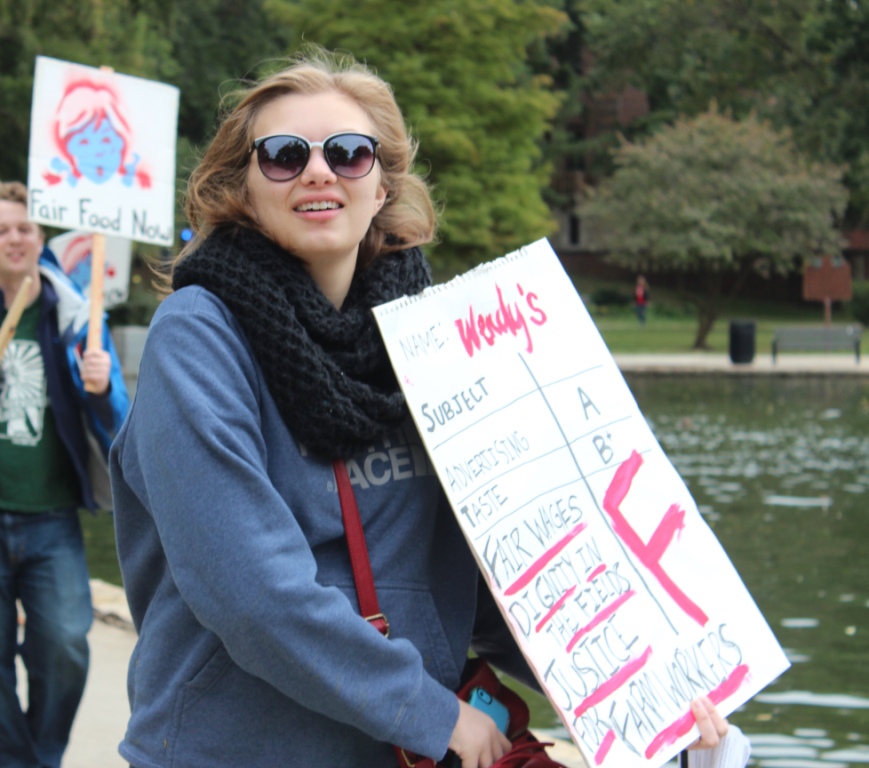 As always, our network's social media mavens took to the Twitterverse to spread the word on #SchoolingWendys. Students at Duquesne University joined others across the country in calling out Wendy's for giving a frosty shoulder to the Fair Food Program!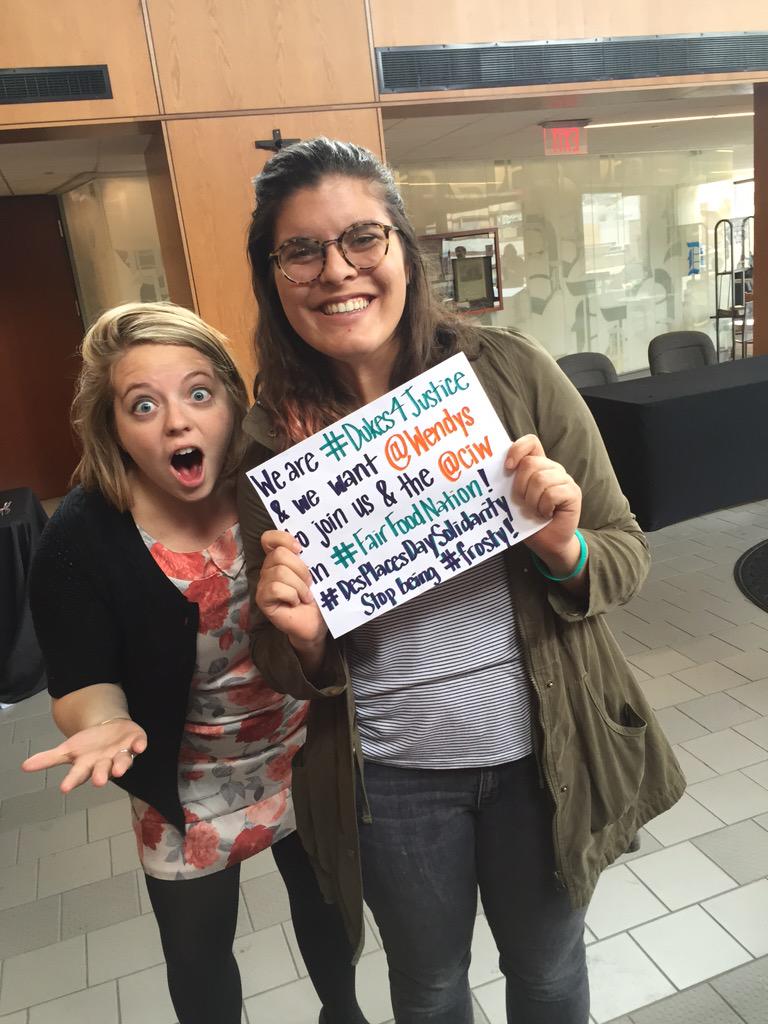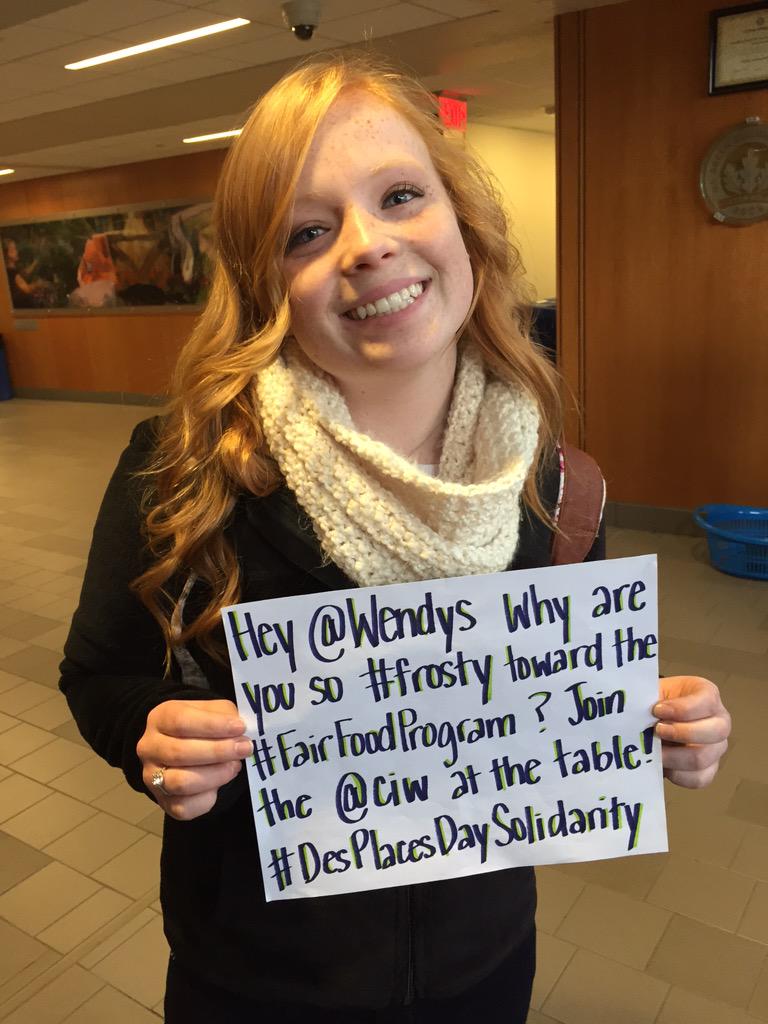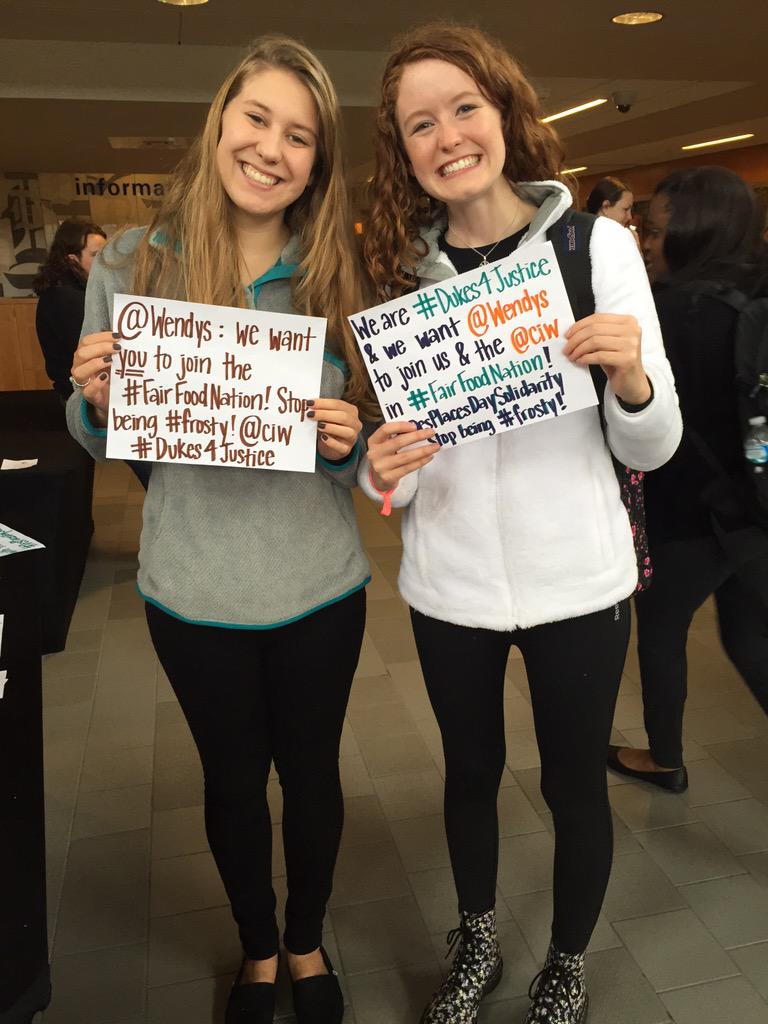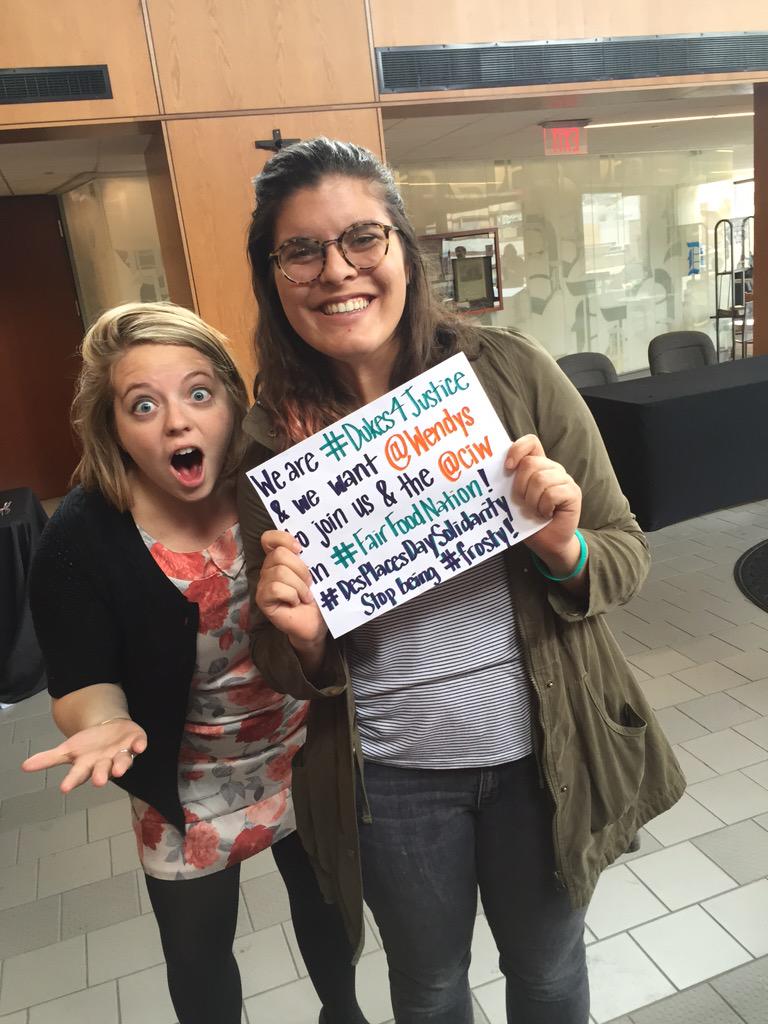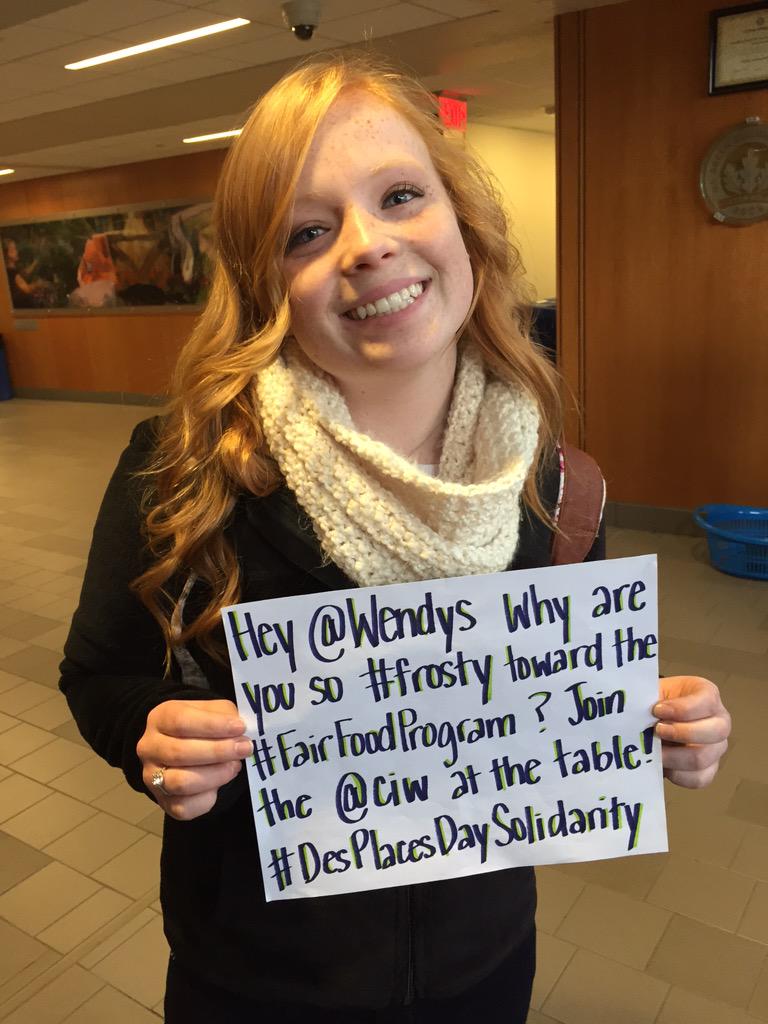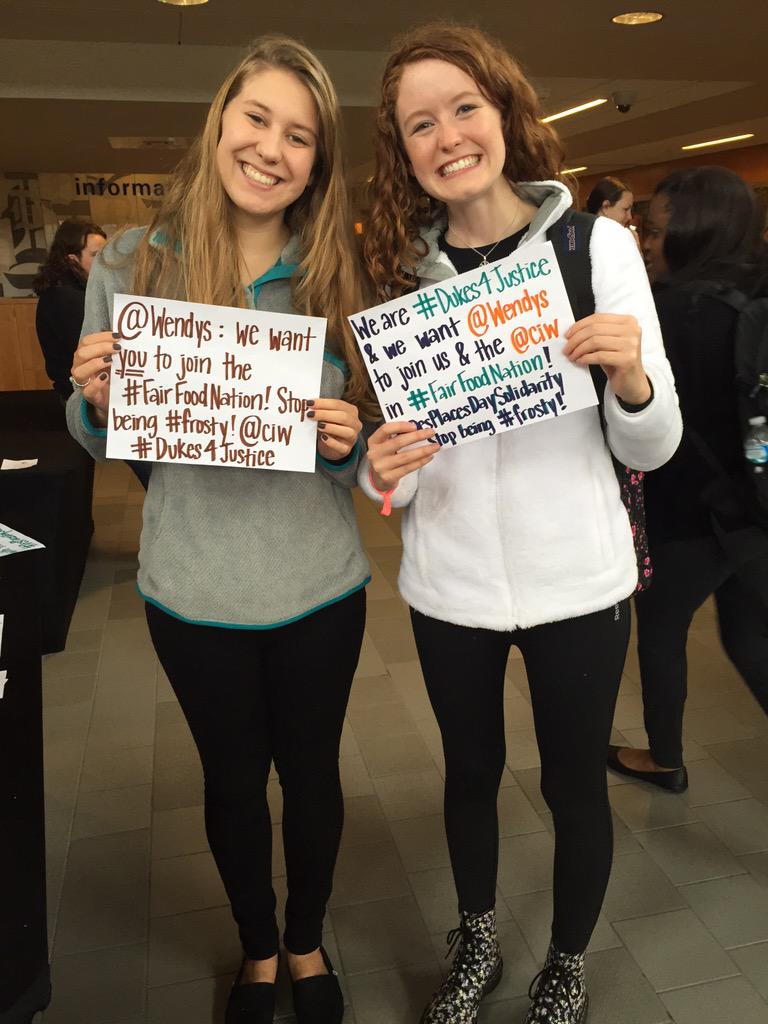 And in the South, University of Texas at Austin students marched with jaraneros and community members from one on-campus Wendy's location to the next, ready to take on the Boot the Braids campaign as more students learn about their University's contractual relationship with Wendy's.
Stay tuned for more updates soon as UT SFA prepares to send an official letter to the newly inaugurated UT President Gregory Fenves about the University's responsibility to do its part to see that Wendy's changes the way it does business.
And of coarse, it wouldn't be a Week of Action without the Immokalee community presente, right? The CIW staff and their families, joined by AFF staff, stopped by a local Wendy's in Fort Myers, sporting Wendy's wigs and colorful signs, to share their powerful message as the community at the forefront of this Fair Food movement that is transforming wages and working conditions for farmworkers in the U.S. agricultural industry.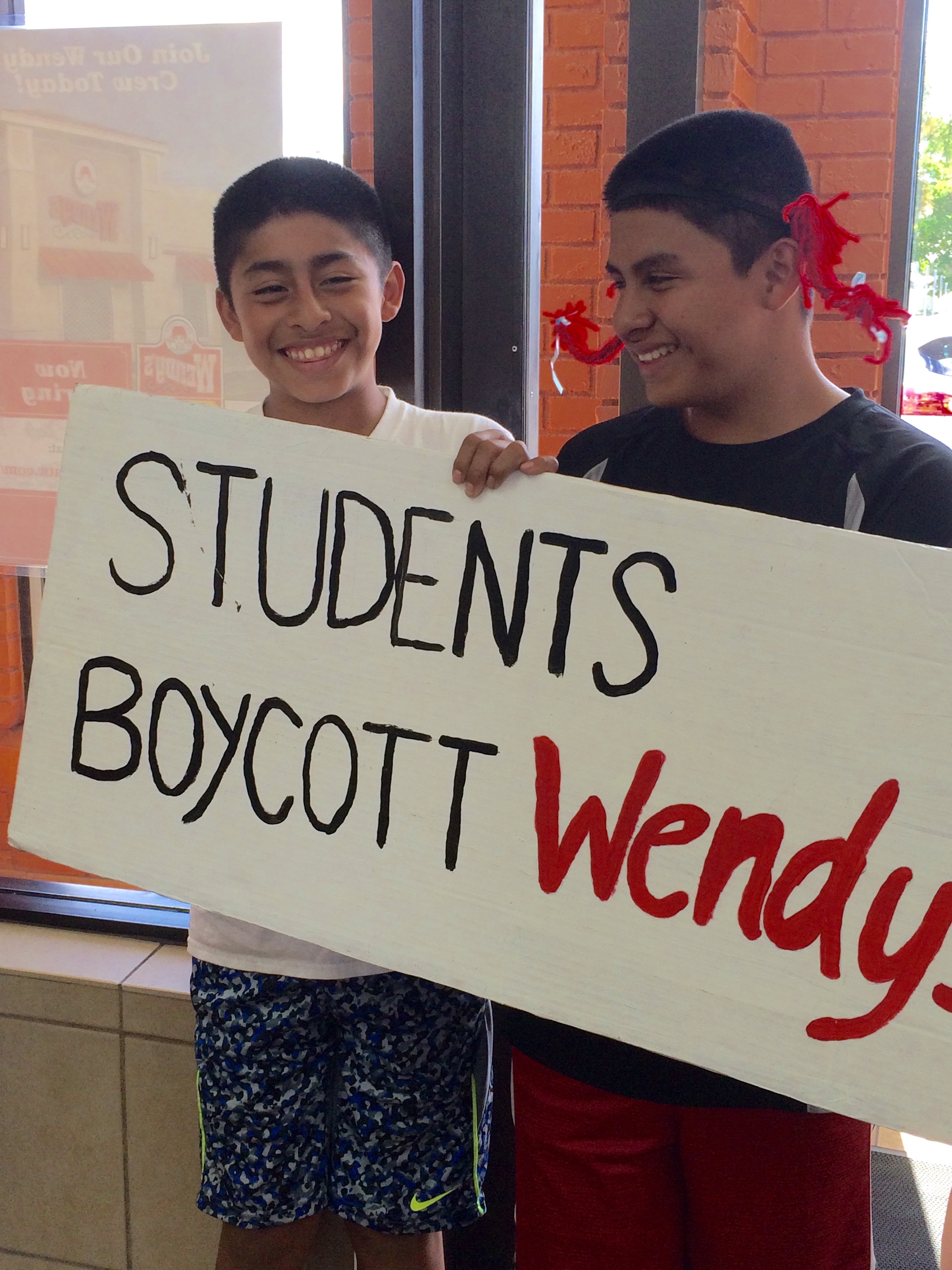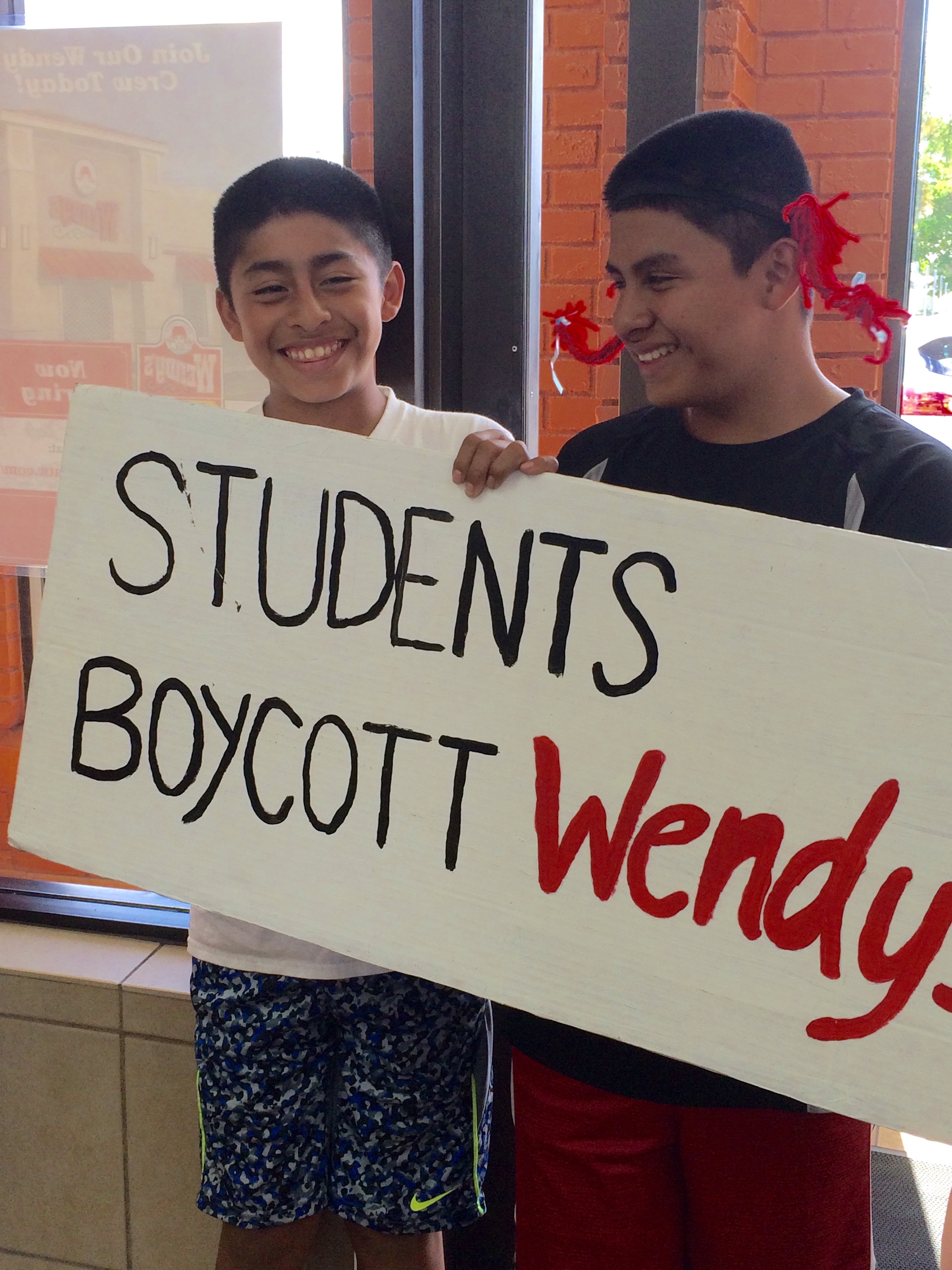 And while Wendy's continues to fail to make the grade on transparency and accountability, the Fair Food Nation is passing with flying colors, fueling their creativity and energy into action to once and for all bring Wendy's to the table with CIW!