Plus: Rev. Dr. Liz Theoharis and the Florida Poor People's Campaign join forces with CIW to demand a moral commitment to human rights from Wendy's…
Last week, amidst the scramble of final exams and Easter weekend preparations, students, people of faith and community allies in over a dozen cities from coast to coast put their solidarity with the Wendy's Boycott on display! From Washington State to Rhode Island, the Fair Food Nation dropped protest banners to expose the hypocrisy of Wendy's refusing to pay an extra penny per pound of tomatoes to ensure farmworkers' dignity in the fields even as the company invests $25 million in digital media to secure consumers' loyalty.
Today, we bring you just a few of the visual highlights from SFA's "We Won't Yield" National Day of Action on April 18! Because the banners below speak for themselves: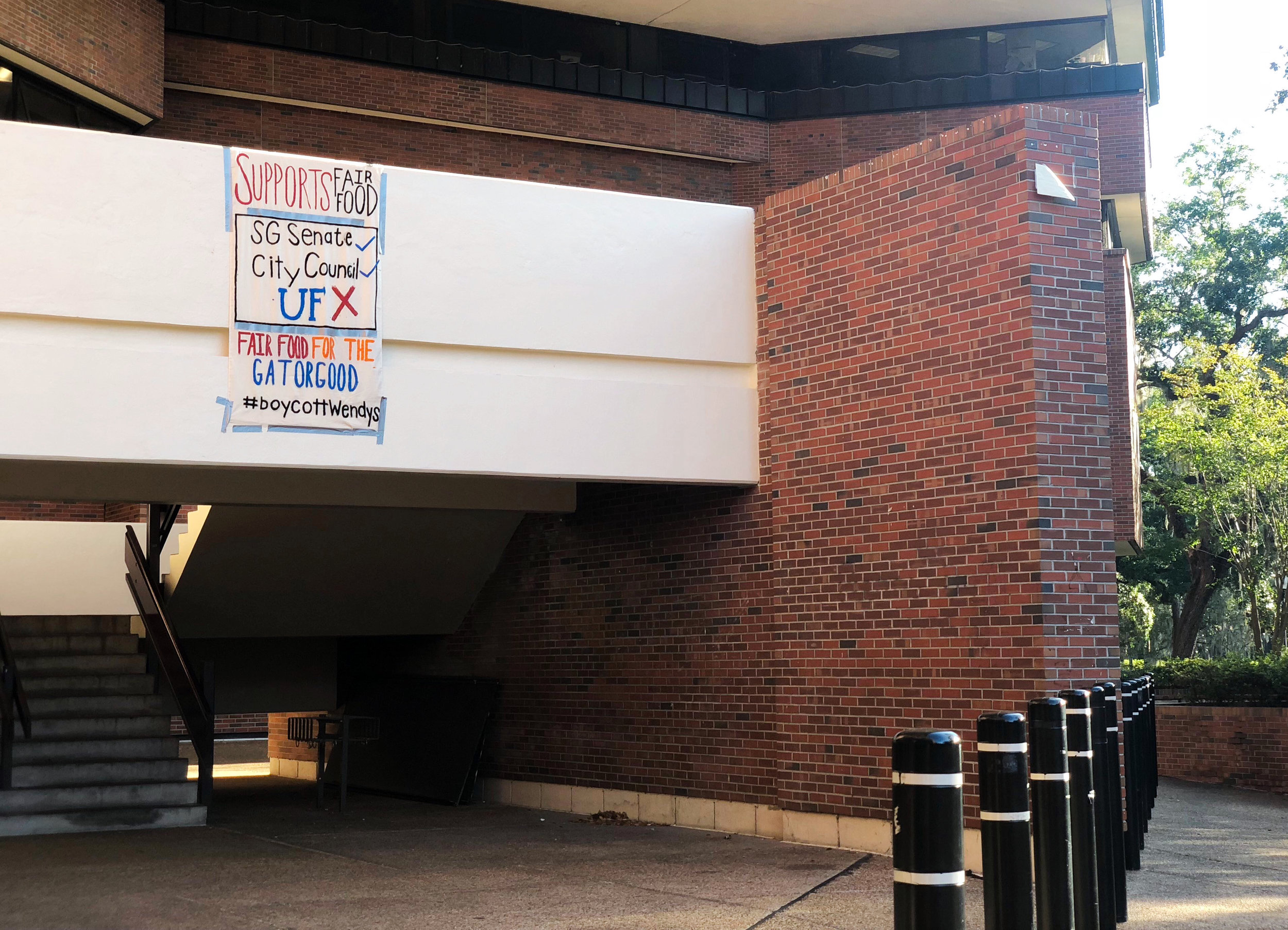 Fighting for fair wages and dignity at work with the Florida Poor People's Campaign
And that was not the only highlight from last week in the Campaign for Fair Food!
On Wednesday, the eve of the Day of Action, Rev. Dr. Liz Theoharis and the Florida Poor People's Campaign brought their National Emergency Truth and Poverty Tour to the heart of the Fair Food Nation in Immokalee for a special teach-in with farmworker leaders of the CIW and a spirited protest at a local Wendy's!
In the last two years, the Poor People's Campaign: A National Call for Moral Revival has reached out to communities in more than 30 states, gathering testimonies, engaging in direct action, and chronicling the demands of thousands of poor people as they call for a more just and equitable society.
Rev. Dr. Liz Theoharis, co-chair of the National Poor People's Campaign, Florida faith leaders and organizers, joined farmworkers for a beautiful exchange of histories, campaign plans, and a shared vision to create a world without victims — a world where the human rights of all struggling communities are protected.
After the exchange, together with the CIW, the delegation led a joyous picket outside a Wendy's restaurant in sunny Estero, FL, to demand a commitment to the Fair Food Program!
It was an honor and privilege in Immokalee to host the courageous delegation from the Poor People's Campaign, who are doing the critically important work in a democracy of speaking truth to power and stirring communities across the country to take action in defense of human dignity. We look forward to continuing to support each other's struggles in the years ahead!